Category: condominiums
A condominium, or condo for short, is a type of individually-owned dwelling on a property with common-use areas that are jointly owned by the owners of all the condos on the property.
Most commonly, condos are a part of a building complex in which each condominium unit is individually owned but the hallways, yards, and other common-use areas are collectively owned by the condominium owners. A condominium building typically has a homeowners' association (HOA). The HOA creates and enforces rules, collects fees, and maintains the common-use areas.
The Difference between Condominiums and Apartments
In contrast to a condo building, an apartment building is typically owned by one individual or company. As a result, there is no need for an HOA. It is possible that two buildings could be constructed with an identical structure, but one is a condominium building and the other is an apartment building due to having different ownership structures.
Because condo builders are targeting individual owners, there is a tendency for condominiums to be more expensive than apartments. However, the difference between the two concepts is in ownership. Therefore, it is not possible to tell the difference by appearance.
Condominiums around the World
The condominium is a convenient legal structure and has a construction well adapted for dense urban living. As a result, condominiums can be found throughout the world.
Condominiums in Scandinavia
In Denmark, the term used is ejerlejlighed, or owner apartment. Condominiums are known as eierseksjon in Norway. They are known as ägarlägenheter in Sweden. While Finland has the term hallinnanjakosopimus, this legal structure is typically used for detached or semi-detached houses.
Condominiums in the UK and the Commonwealth
Commonhold
In England and Wales, the term used is commonhold. This form of ownership is used for multi-occupancy buildings, but the commonhold is not widespread.
Strata Title Schemes
Beginning in New South Wales, Australia, the strata title scheme is an ownership method found around the world, including:
Canada (Alberta and British Columbia);
Fiji;
India;
Indonesia;
Malaysia;
New Zealand;
the Philippines;
Singapore;
South Africa; and
the UAE.
Condominiums in Germany
In Germany, condominiums are known as Eigentumswohnung. This compound is formed from the words Eigentum ("property") and Wohnung ("apartment").
Condominiums in Greece
Greece passed a law in 1929 making it possible for multiple people to own individual apartment units. Thus, any apartment building can be a condominium. The condo became a popular form of residence in the 1960s. Condos and apartments are known as polykatoikía, a word meaning "multi-residence."
Condominiums in Japan
In Japan, the term bunjō manshon (分譲マンション) is used. Bunjō means subdividing and selling land, while manshon (coming from the English word mansion) refers to an apartment.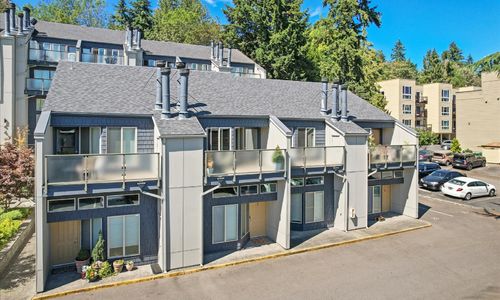 5847 NE 75th St Unit #A214 Seattle, WA 98115   Sold af…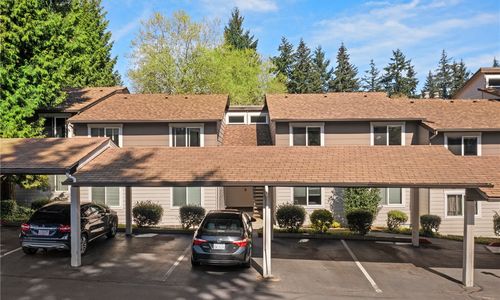 12621 NE 130th Wy, Kirkland, WA 98034 Erik & Joe are deligh…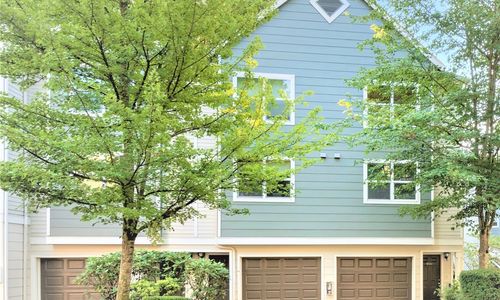 3116 164th Ave SW #1906 Lynnwood, WA 98087 Jacob Pickett c…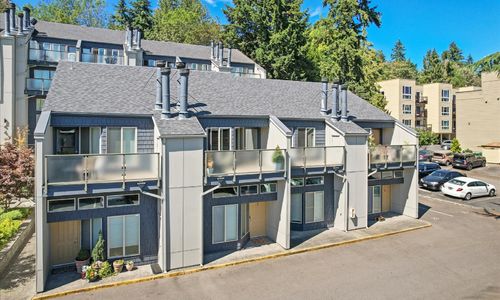 5847 NE 75th St Unit #A214 Seattle, WA 98115   Joe Kla…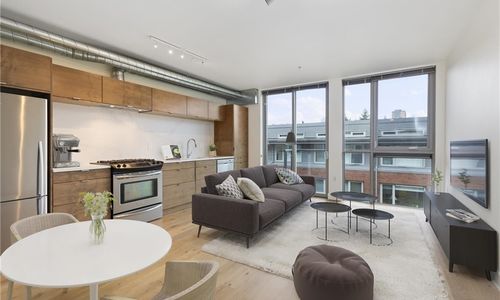 530 Broadway E #414 Seattle, WA 98102   Congratulation…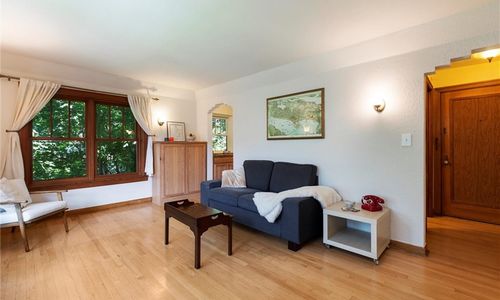 519 W Roy St #415 Seattle, WA 98119   Congratulations …